It's funny how I partially use blogging to escape my academic woes. Whenever I'm having headaches because of groupmates who drain my brain cells faster than the current political news, I'll be like, "AHHHH I'll open WordPress to replenish brain cells!"
And where did that get me?
Blogging, bless it, helped me grow and improve some skills that are useful in school.
Who knew it would turn that way, eh? 😀
1 – Essays are easier to write
By far, this is what amazed me the most. A few weeks ago, I had to scrounge up a terminal report in less than 12 hours. (Don't follow me, kids.) And if this happened three years ago, I would have already run my way to the teacher's office, prattled my list of excuses and begged for at least a 12-hour extension.
But college doesn't really work that way—unless you've got a really valid excuse, like you were in an accident or something. But it surprised me how, now, it is so easy for words to come out of my mind and into fingers pressing keys.
I like to think that my (very loose) writing process for blogging helped a lot with organizing my thoughts and on proofreading as well 🙂
2 – Better photo-editing!!! (And on that note, video-editing!)
This one was unexpected.
I know photo-editing is important when you have your own blog, and especially if you do everything by yourself. But I never knew that I'll need this same photo-editing skill for school.
In another example of a recent project-cramming (that, again, you kids shouldn't follow) I had to create a 14-page magazine that serves as the final exam for one of my minors. I can't be totally blamed this time since my groupmates were too busy with their majors to give a rat's butt on this teeny tiny minor subject. (And no, these weren't the brain-cells-draining groupmates I mentioned earlier.)
But I was on the verge of pulling my hair out in anxiousness with how chill they all seem.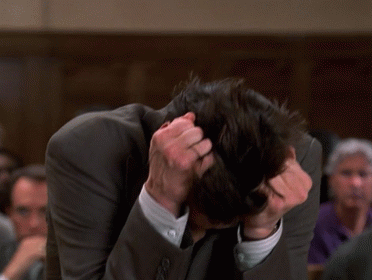 I never not pass a project. And I never do things half-heartedly. So I bought glossy paper and asked them for their individual articles and started editing each page. With two days left before deadline.
And by some kind of miracle, I finished everything in a day. Until now, I cry at how agonizing that day was.
I'm really thankful for my stash of royalty-free images, graphics, and fonts. I also wouldn't be able to work so fast if I didn't use Photoshop that frequently for my blog.
And so again, bless you, blogging.
3 – Communicating with other people online
Did you know that the Kate pre-blogging was shy both in real-life and online? I was a lurker. I didn't reach out to practical strangers and I only occasionally chatted with my friends on Facebook (because, pft duh, we see each other the next-freaking-day anyway.)
Gosh, I didn't even have Instagram and Twitter three years ago!
If I was still a lurker today, I don't think Cait of Paperfury (OMG my ultimate book-blogger hero!) would ever notice my wee presence in the Twitter-sphere. (Yep, I'm making my own word hahaha)
Blogging helped me in having the guts to reach out to people online. First in blogs' comments, then emailing bloggers, and then in social media. The reassurance that these fellow bloggers are all awesome and gracious enough to tolerate my weirdness (and had cute and amazing quirks themselves) had a HUGE impact on me and built my self-confidence.
And I'll never (I mean never) get tired of saying THANK YOU SO MUCH ALL YOU AMAZING UNICORNS/LLAMAS/NARWHALS/ALPACAS/DRAGONS for being the amazing people that y'all are <3
How did blogging helped your life? I would love to hear your stories!
Happy blogging, awesome peeps!