Aside from taking a breather from school and inhaling yummy food, I always thought that Christmas is all about giving and joy and celebrating life and all its good things.
Perhaps this year has been meh or really really awful for you. And I get it, the horrible stuff are pretty difficult to ignore. I know that firsthand. But it's important to remind yourself that there are still reasons to keep smiling and forge ahead with resilience. This is Ash's aim for creating Bloggers' Secret Santa.
It was one of the highlights of my Christmas last year. So imagine my surprise when I received a message from her asking me if I can help out on this year's Bloggers' Secret Santa.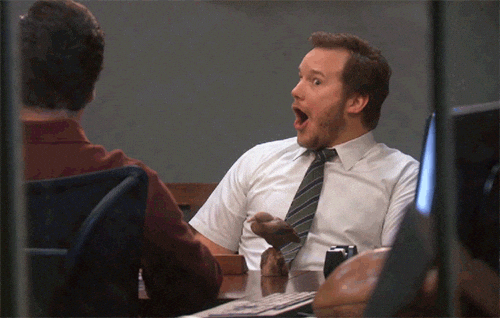 So okay. To those who aren't familiar with Secret Santa, it's basically being randomly assigned a person and giving them a gift anonymously. In this case, your Christmas gift is the inspiring words you'll write to a fellow blogger.
And hush, you. Yes, you, you self-doubter. Your words are inspiring. Don't say it's not. I've seen what you can do. And even if I haven't, I believe in you and your kindness. Okay? Okay <3
HOW EXACTLY ARE WE DOING THIS, KATE?
I'm so glad you asked. Here's what you're gonna do:
Fill in the super short form I have at the end of this post.
You have until Thursday, December 14th 23:59 GMT to sign up and take part. The next day, your names will go in a random name generator thingamabob and you'll receive an email telling you the person you'll be the Secret Santa to. It's kinda like in Hunger Games except, you know, there's no killing.
Please don't tell anyone who you got. Because where's the suspense in that, amirite?
From the time you know the person you have, you'll be required to make a post of over 500 words for them. This is where your mad blogging skills comes into the picture. The post is basically an appreciation post for all their awesomeness and hard work. (In my case, it's an opportunity to fangirl on someone hekhek)
Add your own unique spin to the post! If you want to sing them a song, make them a ppt of their awesomeness, GO DO IT! It's fun and makes them feel special 🙂
That said, you can title the post however you want. Just include the name of the person you have so they can find it easily. Or, you know, link to their blog!
You can start publishing your posts on Monday December 25th 0:00 GMT. Use the tag #BloggersSecretSanta on your blog and all over social media so once everything's published, we know where to find your awesome and inspiring post 😉


(you can even check out the tag on Reader right now to see all the awesome posts made last year!)

And the most critical part: add all of the dates to your calendar! Especially if you're forgetful like moi, you'll really need it.
I think this is a great way to spread the love and happiness this holiday season. And, as Ash brilliantly said in her post last year, we're all a big happy blogging family, yes? YES? Yes.
So whether you celebrate Christmas or not, you're still very much welcome to join. It's also a great way to make new blogging friends, especially if the person you get is someone you barely talk to. And I would totally appreciate it if you spread the word about this (by reblogging, tweeting, etc) so we can all have fun together!
If you have any questions, please don't hesitate on asking me. 🙂
Happy Weekend, you beautiful unicorns!
Twitter | Pinterest | Instagram | Bloglovin
---