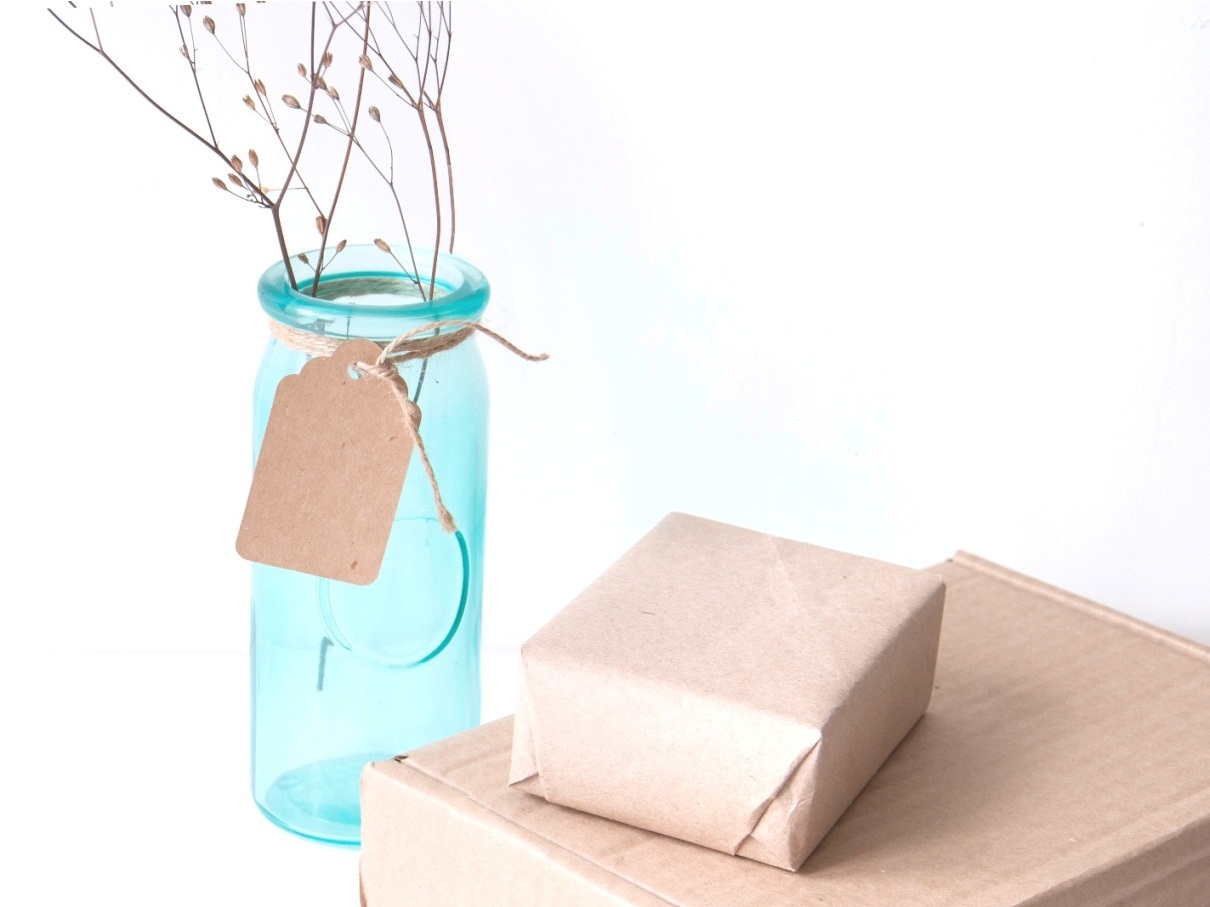 New year new me, yes? YASSS.
That said, I know a lot of people don't like doing New Year Resolutions, me included. But there's just something absolutely wonderful in being given the chance to reset things. And I think that's one of the lovely things we could do in January.
But if you're like thirteen-year-old Kate and you're deeply allergic to change, why don't you try leaving things? Specifically, you need to leave behind the things that bummed you out last year? You know. People, mindset or stuff that did not make you happy in last year. Below is a handy list of things you can start with.
6 Things You Need to Leave Behind in 2018 so You Can Start 2019 on a Better Note
(featuring some awesome motivational tweets from awesome people)
1) Comparisonitis
The comparison game is one you'll always lose. Celebrate who you are and what you have, rather than fixating on who you're not and what you lack. You are enough and you have plenty to offer but you'll never see it if you're busy looking at everyone else. 😘💛#WednesdayWisdom

— Ruth (@ruthinrevolt) October 24, 2018
One of the things you need to leave behind this year is this modern-day 'sickness' which does not bring anyone any good. And if anyone tells me otherwise, I'm challenging them.
Comparisonitis is real. We've all been there. We have done it. Compared our lives with our neighbours or our friends or even someone you only know through the Internet. And this problem definitely got bigger in this age because of social media and how it made other people's highlight reels a mere click away. You don't need that on 2019, yo.
Related: How to Turn The Comparison Game Around and Actually Help You
2) Compromising sleep and health
I love how has become more proactive. The hustle culture is an ever-growing one and I'm all for it! I love how everyone is ready to act on their dreams and goals. It is honestly so inspiring, and makes me want to do the same with mine.
But there's also a flipside to this.
Sometimes, we are so focused on trying to achieve our dreams that we have disregarded other equally (if not more) important stuff like our health and wellbeing. You need to leave this behind, this unhealthy habit.
Friend, it's good to hustle and work super hard for your dream life. But please don't forget to take a break. Look after your body and wellbeing too. Make them a priority. It's your main ship to get to where you want to go after all 🙂
3) Negative Self-Talk
If there's one thing I learned last year, it's that I really am the only person standing between me and the great opportunities waiting for me. Negative self-talk is comparisonitis's ugly cousin. You don't need either in your life this year. Which is why we're leaving both of them behind.
I made 2018 my year of saying yes. To new opportunities and new experiences and new friends. I'm so grateful for everything that had come to my life. I don't think I'll be able to experience any of it had I listened to my negative self-talk. And that did take lots of work, too. This year, I will continue challenging negative self-talk.
4) Bad or unhealthy habits
This one's probably one of the hardest one to leave in this list. I know it is for me. And that's saying something because, boy, are these things hard.
But it is necessary.
We all have them. A bad habit or five that's preventing us to be the best person that we could be. Or at the very least, be a better person than you are now.
For instance, mine are picking on my chappy lips and procrastinating until the very last minute. Both are habits with long-term consequences that I know my future self don't want to deal with. But it is so freaking hard to stop them too, you know???
Anyway, I will work on it this year. Hopefully, by the end of the year, I shall happily report less lip-picking and procrastinating.
5) Toxic people
I'm aware most people will say to cut off the toxic people in your life. And I support this. You don't need to surround yourself with negative people who easily and constantly ruin your everyday life. But I also acknowledge that this could get tricky when that toxic person is a close relative or family. For some people, cutting things off with that toxic person may not even be an option.
Does anyone else have someone toxic in your life but you can't completely remove them from your life entirely? I feel like people are always saying to just cut them off but sometimes it's not that simple or possible.

— Kelly ❄️ (@kellyxevans) September 2, 2018
6) Unhealthy and unnecessary perfectionist tendencies
Does this mean there are healthy and necessary perfectionist tendencies, Kate?
Why yes, there are.
Look. I'm a perfectionist. Does being one made life difficult for me? Yes. But do I still think there are great things that came out of my perfectionism? Absolutely.
See, if it weren't for my perfectionist tendencies, I wouldn't be able to deliver good work. I won't make quality outputs in school, or during my internship or even here on my blog. It did help me in becoming detail-oriented and diligent. I do think perfectionism has some good sides to it. To a certain degree.
But like most things, too much of it is bad. One of the awful sides of perfectionism is the procrastination that happens when you have perfectionist tendencies — or perfection procrastination. 
---
I know that most of these things above aren't easy to leave or cut off. They could be awfully complicated, depending on your specific situation. But I hope that you try working on a couple or three of them. In order to be better and live a happier life, I believe that you need to leave something in the past. And find something better to carry for the now and the future.
Besides, isn't that what self-improvement is all about? 🙂
I WANNA HEAR FROM YOU!
What other things do you want to leave behind in 2018? Share them below!
xx Kate
LOVE THIS POST? DON'T FORGET TO PIN IT!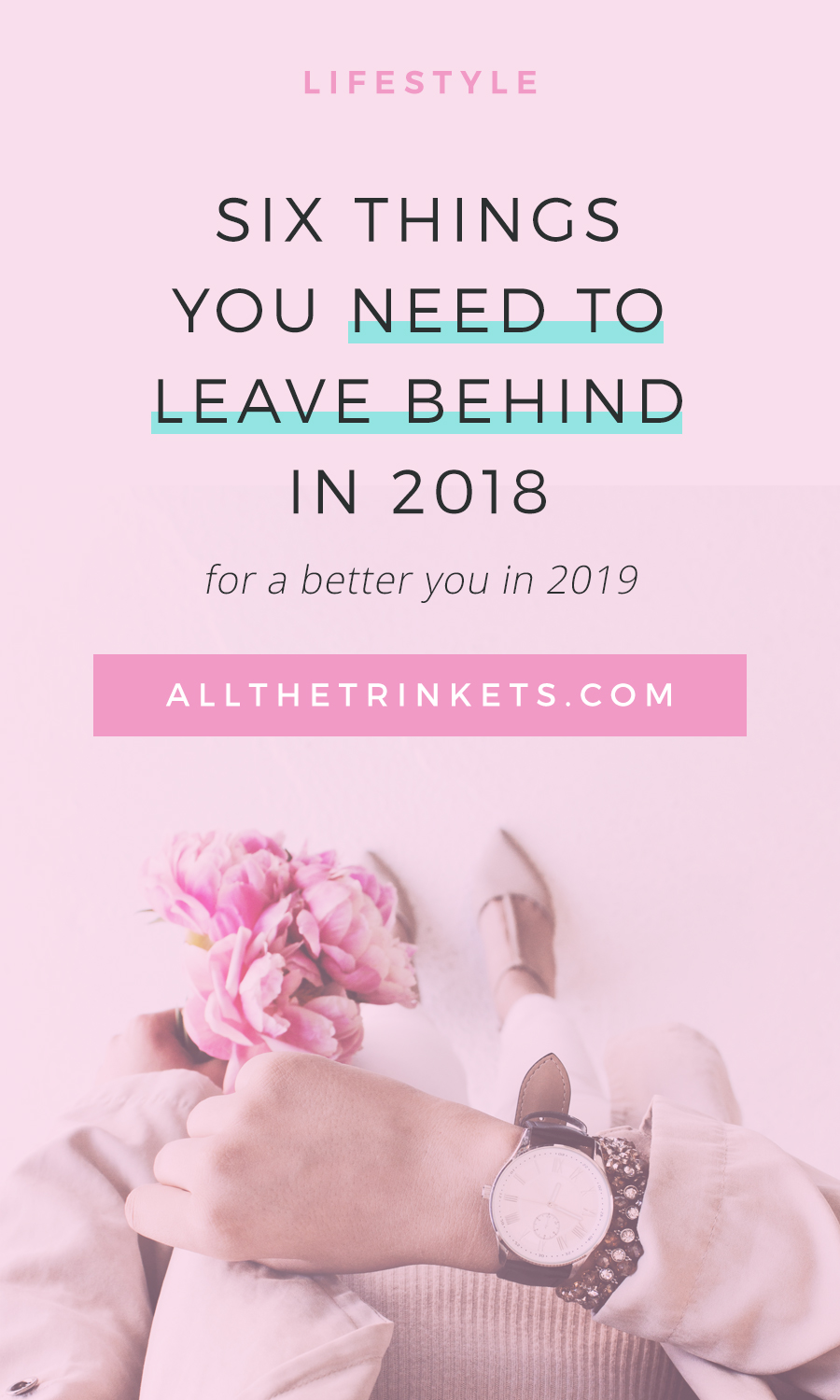 Photos from Ivory Mix