It is a tad bit more mouthful but I want to emphasize that this reading slump pertains specifically to novels or literary fiction. I haven't really been in a reading slump, in its general term*, because I continue to read beautifully well-written and drawn webcomics, manga, or long-form articles during my free time. But between March 2019 and April 2020, I have read exactly one novel**.
I think that's an appropriate use of "slump", don't you agree?
Then last April, I have decided to resurrect an old Scribd account. I only used it for one minors class in college. But after reading about their growing audiobooks library for months, I let my curiosity guide me. Clicking the "Forgot my password" link led to the end of my year-long novel reading slump. Whoddathunk?
*I'm currently deconstructing this preconsisting notion that leisure reading = fiction or nonfiction published tomes. But that's a story for another day.
**It was Lightning Thief. Which I loved very very much. Also which I started in March 2019 and ended last January.
The Four Audiobooks in Question
Admittedly, I have only read one audiobook before this year and that was Avalon Web of Magic by Rachel Roberts and narrated by Mandy Moore way back in high school. I vaguely remember it was free to listen in the series's website (?) but the website has been in a maintenance for a while.
Also, I didn't even get past Chapter Five then. Thus, the audiobooks below are essentially the first audiobooks I finished reading.
Red, White and Royal Blue
First Son of the United States and Prince of England need to stage a fake public friendship to damage control the two country's relations after an awkward confrontation leaked to the tabloids.
In hindsight, of course – of course. This is the book that will eventually start breaking my novel reading slump. I loved it and I enjoyed every bit of it. And I'm gonna be honest, Ramon de Ocampo is 85% of the reason why I loved RWRB. (A very distinct 5% is Nora.) I love de Ocampo's narration, and I love how it is so easy to listen to. I was mindlessly sketching while listening to majority of the book – and I never sketch while listening to something with words!
My one gripe that still stood out to me even months after I read the book, is how rushed the conclusion felt between Henry and his toxic family. Because more than loving individual character developments, I live for the progress in character-to-character relationships, especially between characters who are families or have a family dynamic.
You need to give me that specific juice. That drama. The tension. The specific awkwardness between two characters– I'm veering off. But ya know what I mean.
The Unhoneymooners
Two sworn enemies have to put their mutual hatred aside for the sake of a free vacation up for grabs after the bride and groom and the rest of the wedding party gets food poisoning.
Reading The Unhoneymooners gave me serious old romcom vibes. The bickering, the insecure female lead, the dreamy brooding male lead with hidden insecurities of his own (that we won't know until they start Catching The Feels), the misunderstanding that ruins their honeygolden moments in the backdrop of an indie emo track (or Coldplay, either would work), the Grand Gesture and the eventual happy ending.
Look, it's formulaic. It's predictable. But I still enjoyed it.
P.S. There is a particular scene wherein someone had to go through sexual harassment that may be triggering for some. Please stay safe.
The Right Swipe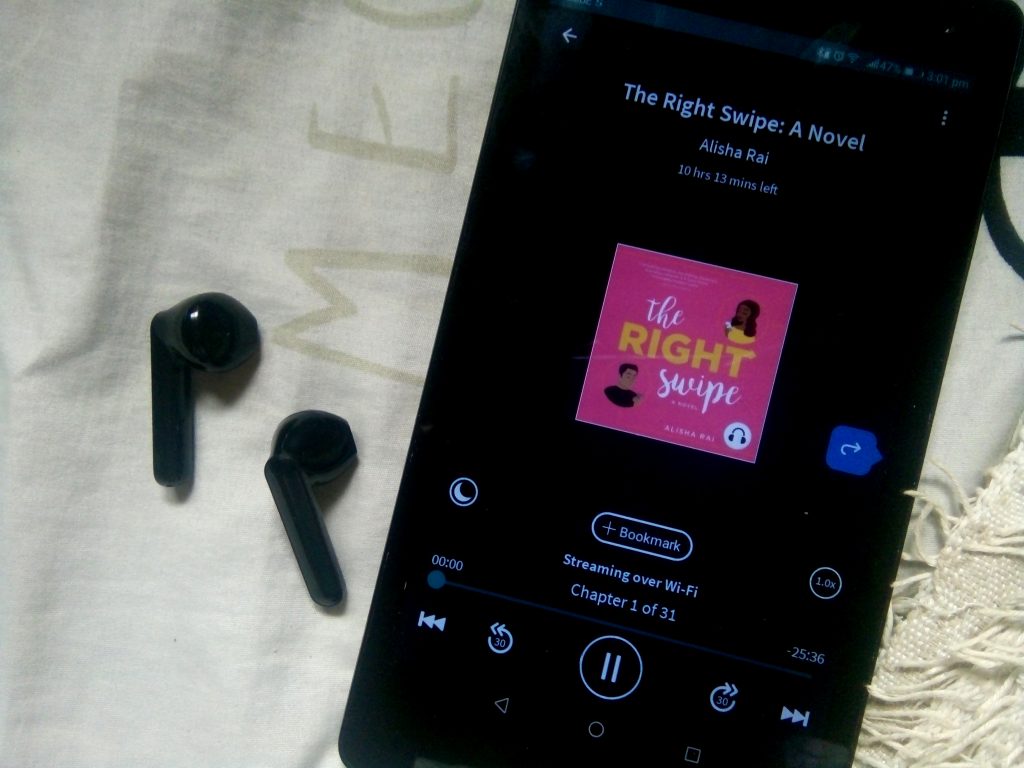 Cynical dating app CEO takes strides to world domination by buying a dating app competitor – only to find out the major obstacle she has to face is the one-night stand she's been trying to forget.
This book has my entire heart! I love how the individual trauma both main characters had gone through are thoughtfully written. The characters are fully fleshed out, so much so that I vividly remember reading two different scenes in the story and my heart broke for both Rhi and Samson.
The Right Swipe is the perfect read if you're looking for that perfect balance between steamy romance and heart-clenching drama with well-developed characters you will totally root for.
Trigger warning: there are recollections of past instances of sexual harassment and cyber bullying throughout the book and a particularly uncomfortable scene portraying domestic verbal abuse.
The Bride Test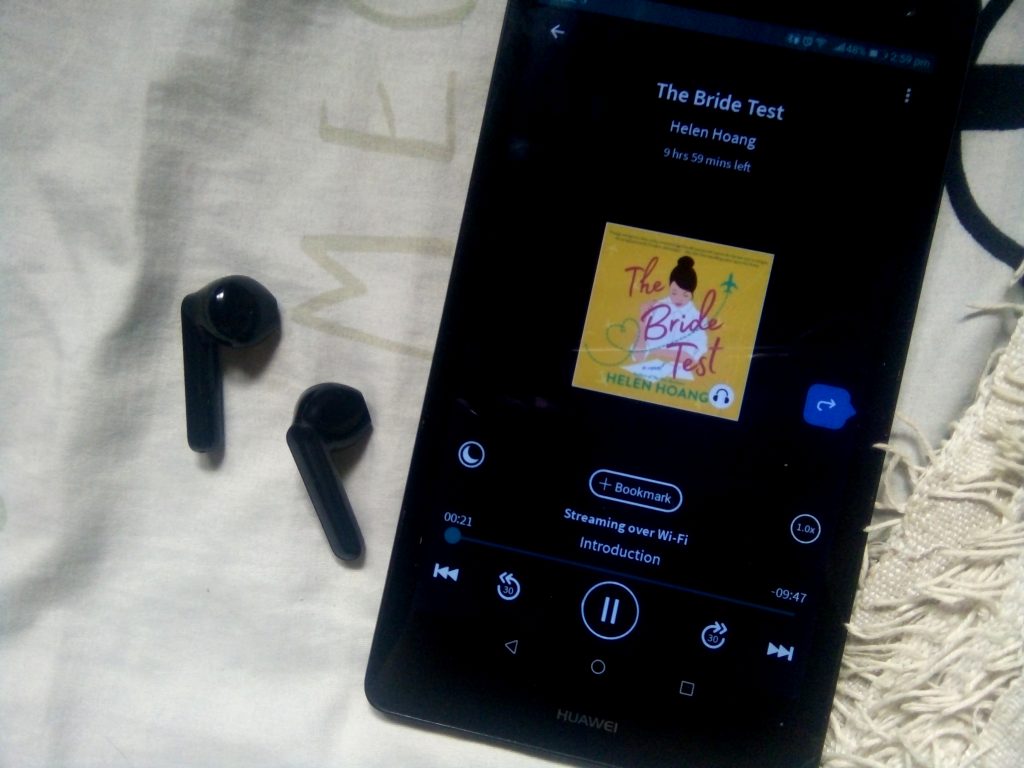 Agreeing to go along a determined mother's scheme, two completely opposite people with completely opposite goals in life and from the opposite side of the world spend a summer living together.
If there was one word to describe this book, it's tender.
I literally breezed through the entire audiobook in tears and in one weeknight, at the expense of my sleep and work the next day.
Admittedly, though, tenderness was something I already expected from Helen Hoang, after I read (and absolutely loved) her debut novel The Kiss Quotient. And seeing as how this one is also held in the same world – and we get to see cameos!!! – I already braced myself for heart-clenching scenes and tender moments.
But I never expected it to be this tender ok??
This story, for me, is more nuanced and more emotionally-driven than the first novel. And I loved it more – especially with how the author dealt with Esme as a character.
As a fellow Southeast Asian, I know of many friends and relatives who went to the west – specifically, United States – in hopes of providing a better life for their families. And I know some of them did so by or while also finding love. I understand using the "green card" subplot may be something other people will not like. But the fact of the matter is, that is a narrative true to so many people from developing countries like Vietnam and the Philippines. I appreciate the author for highlighting this.
Also, do you how rarely I get to see a main character in a romance novel who loves green mangoes like I do???
So what did I learn in all this?
I am weak for enemies-to-lovers tropes.
(As all sensible people are.)

Stories where the two MCs are thrown into a uniquely awkward situation are my comfort story.
In the same way that MSG-filled canned corned beef is, and will forever be, my comfort food.

Light contemporary reads are now my personal go-to for breaking novel reading slumps.
Because, yes, I am starting to believe one can have tropes and formulaic storyline and still be enjoyable. Normalize that!
(Honestly. I will do a whole other essay about this when I get the inspiration, aka when I get triggered by some dude on Twitter once again dragging romcoms for their predictability and unrealistic plot.)
I have come to accept that reading slumps – particularly, novel reading slumps – are just as normal as actual emotional slumps. And we all have that. These things happen and you just get past it one way or another. And once you eventually do, you make self-deprecating jokes about it. I do, at least.
Being in one doesn't make me any less of a reader nor does it invalidate my love for reading novels.
---
Featured photo by Joseph Gonzales via Unsplash