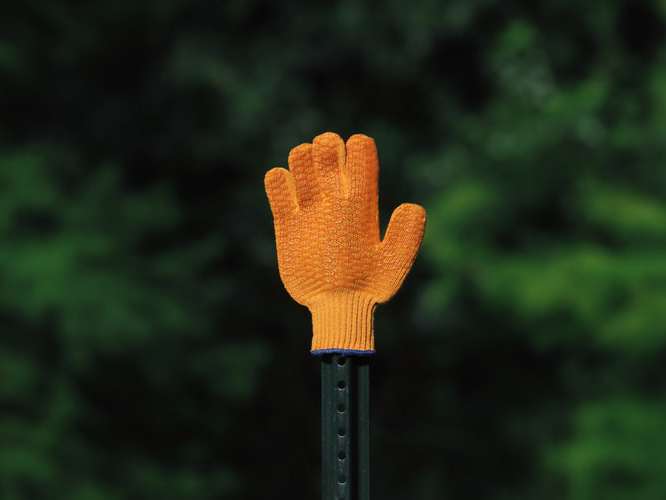 "Follow Your Passion"
I feel like this has been the go-to advice people give to others. Like ceramic cherubs are the go-to souvenirs in weddings, and McDonald's is the go-to place for eating greasy food. (Except in the Philippines. We kneel only for our lord and master, Jollibee.)
And I have a problem with that. (The advice, not Jollibee.)
Let me be clear, though. I do not completely, wholeheartedly hate this advice. I am all for going after what you love and seeking your own version of joy in life through the things you are passionate about. Whenever I come across inspiring stories of people finding success in doing things they love, I telepathically send my congratulations and throw them colorful confetti.
But I have a bone to pick with how "follow your passion" has somehow become penicillin. A cure-all advice for any career and life woes.
Not sure what you wanna do? Follow your passion.
Unhappy with your job? Follow your passion!
Wanna be successful? Follow! Your! Passion!
I know this as someone who was given this same advice for many career and life struggles. Be that with my career, or with my identity as a creative, or with life as a whole. It was such a shiny new thing, this advice. So I heeded it and expended most of my energy into it.
To be fair, for a while, it worked. But that's the thing with "follow your passion": it only works for a while.
Why "Follow Your Passion" is A Bad Advice to Give
The more I think about it, the more I realize that "follow your passion" is a McAdvice. It's a short-term fix for hunger, not supposed to be the sole composition of your entire diet. When I said I had a bone to pick with this McAdvice, I was lying. I have three bones to pick.
First off, it's vague af
You know how in stories, the most clichéd answer to "Where are we going?" is "You'll know it when we get there."
Every single time I hear that line, I want to hURL something across the room.
It's up there in my list of "Top 10 Clichés I Want Thanos-Snapped and Gone Forever." And the reason why I hate that line is the same reason why I find "follow your passion" a bad advice. It's vague as fuck.
Is it helpful? Perhaps. But can you go anywhere with this advice alone? I don't think so.
You start thinking it's that One Thing™
You know, as much as it's good being told you've got that one thing by five good-looking boys, that's not the case when it comes to finding and following your passion.
And "follow your passion" implies that you can only be passionate about one thing in your entire life.
People aren't only passionate about just one thing. At least not everyone. Which is why I find it ridiculous advising others to find that one passion and follow that one passion for, like, ever.
As the popular saying goes, "Change is the only constant thing in this world." Life itself is naturally fluid and flexible. The things we loved as kids may not be something we love now. I used to think McDonald's burger was the superior burger but now I believe Jollibee's have the best fast food burger. And even my burger loyalty may change in the future!
Why, then, must we limit our passions — the prime sources of inner exhilaration and excitement — to just one thing?
"Follow your passion" makes everything seem so freaking easy
There is this notion that by following your passion, the rest will just fall into place. Admittedly, that's quite romantic but it's also disregarding the nuances and complexities of life.
"Follow your passion" is an advice that does not consider human's inherent changing nature.
Look, I'm not saying that, when it comes to a meaningful career and life, passion is a non-factor. Of course, it is! But it isn't the only factor, nor is it the biggest one — at least, it isn't the biggest factor all the time.
A happy, fulfilling life does not rely solely on finding and following a passion.
Which then leads me to ask: when trying to create a meaningful life, why must we be so laser-focused on passion?
Passion, Our Fleeting Friend
When you think about passion, you think about intensity. You think about how it's burning into your very being, calling you to do The Thing and to do it now. And when you listen to its call, there is this sense of complete uninhibited joy. This mix of delight and accomplishment. It's an amazing feeling.
That intensity may run incredibly long.
But it can also run incredibly short.
Passion is erratic. Like its close cousin, Inspiration, it knocks on the doors of our hearts at the most unexpected times. It likes to bring interesting goodies and playtoys, those both old and new. Passion urges us to do things and we oblige happily. Then it leaves whenever, and we are at a loss and with no clue how to finish what we've started.
As a creative, I've relied heavily on both Passion and Inspiration to forge ahead with my creative endeavours. And I can tell you that they are, in fact, not so reliable and not always available.
Will I stay friends with them? Abso-freaking-lutely. I love them to death. I enjoy their company. You know how some friends you meet once in a while and you don't tell them your entire life story or share your insecurities? But also that doesn't make your friendship any less precious? Passion and Inspiration are simply that kind of friends.
So rather than "follow your passion", what can you do to lead a meaningful life?
Follow your curiosity.
Way back in 2017, I first heard these three words from Elizabeth Gilbert. It felt like a personal breakthrough. Here was my door out of this passion, be all end all mindset that I've been stuck in for a long time. And boy, it was freeing.
Passion is fleeting and finite; curiosity is everywhere. It works as a subtle nudge your way. I love how Robert J.K. Lee describes it:
Curiosity moves in ways that could be described as gentle, contemplative, unusual and even pensive. As an elemental metaphor, Curiosity acts like water. It is shapeless, but it interacts with you in different ways. […] Curiosity invites you to cast attention and notice something that you hadn't before.

– Robert J.K. Lee, "5 things I've learnt about being friends with Curiosity and Passion"
My Curiosity Journey
When I think of that one thing that Curiosity gently guided me towards, watercolor comes to mind.
I was scrolling through Instagram one time. Back then, I was new to the platform and didn't know what it was for. But it recommended one video of someone demonstrating how to paint loose floral illustrations using watercolor.
And I was entranced. Like seriously. I felt like I was three years old again and I just watched Teletubbies for the very first time.
It was a whole new kind of magic. The way the paints flow to where water is, the way two colors interacted with each other. The way these tiny puddles of color turned into petals and then magically, a flower.
I was hooked.
Looking back, I could have simply stayed hooked and kept on watching. But already Curiosity was there, gently tapped on my shoulder and whispered,
What is that?
The first few months, I bought everything cheap from the department store office supplies. My first ever paints and brushes and papers were the ones you used in middle school, but I was too damn excited to try to even care. I tried painting flowers and leaves. I tried to do flat wash. (Because holy shit, you can make something close to solid from such a fragile-looking pigment??? 2016 Kate ain't ready for gouache.)
And you know what? I SUCKED.
My flowers looked like rotting plants. When I tried painting a galaxy the first time, it was like a zombie wasn't feeling well and it vomited brains. Everything I painted was godawful. There were definitely times when I wanted to give up and go back to my black and white ink art. But every time, I'd feel Curiosity lightly tapping behind me.
Hmm… what if I mix these two colors…
What would it look like if I sketched a person first?
I wonder what would happen if I use both inks and watercolor…
Curiosity, Our Guiding Friend
In retrospect, many of the things I'm now passionate about were born out of curiosity. I didn't even realize it but at some point, Curiosity had already handed me over to Passion. Because that's what Curiosity does.
Sometimes.
I really want to stress this out. When I say follow your curiosity, I'm not saying it will eventually guide you to your passion or even your purpose. Following your curiosity may lead you to your passion. But sometimes it doesn't. And that's okay. That is not the point of all this.
Perhaps you'd feel excitement and delight. Maybe you'd even feel that complete and utter joy when the curious things become passion things. Or maybe you won't. Maybe you'd lose the interest before it could become something grand.
There's nothing wrong with that.
The moment you lose interest, let it go. Keep only the memories andand the learnings. Carry on following your curiosity. See where it leads you this time around. What adventure, or non-adventure, it has in store. Experience the moment fully and treasure what lessons it gives.
Isn't that, in and of itself, what meaningful life is all about?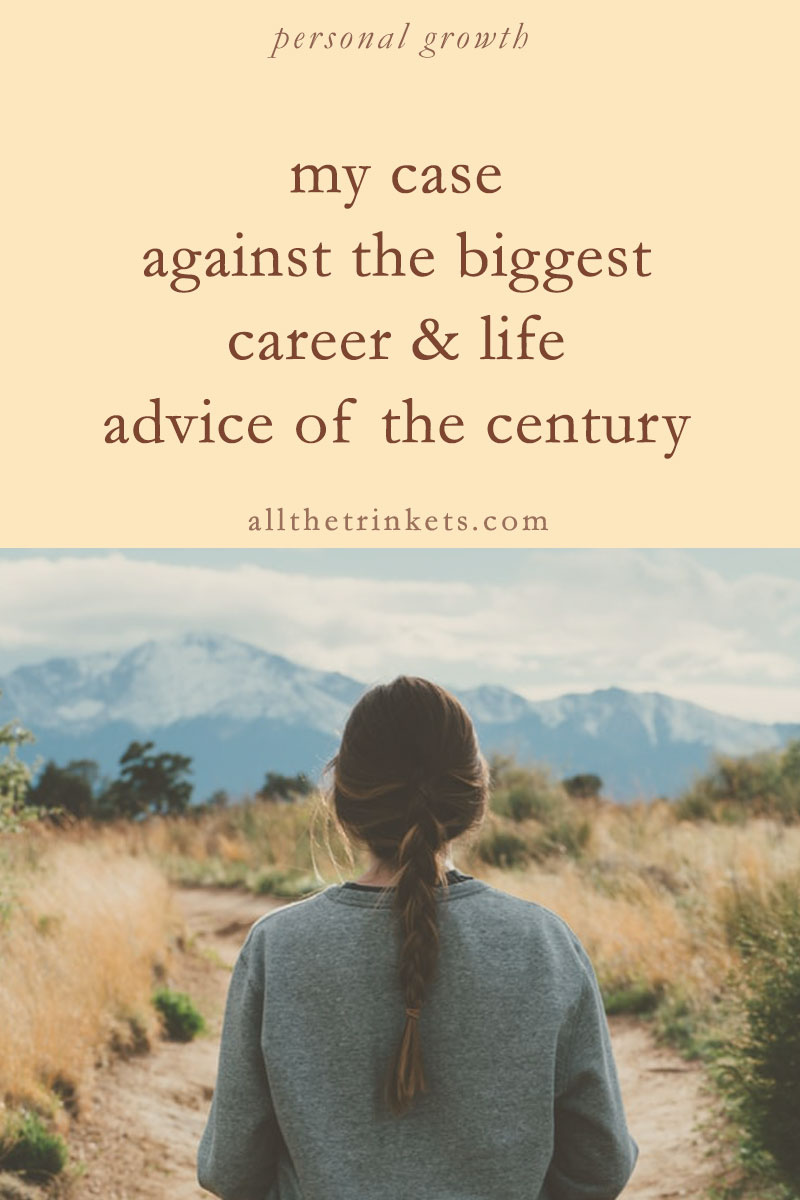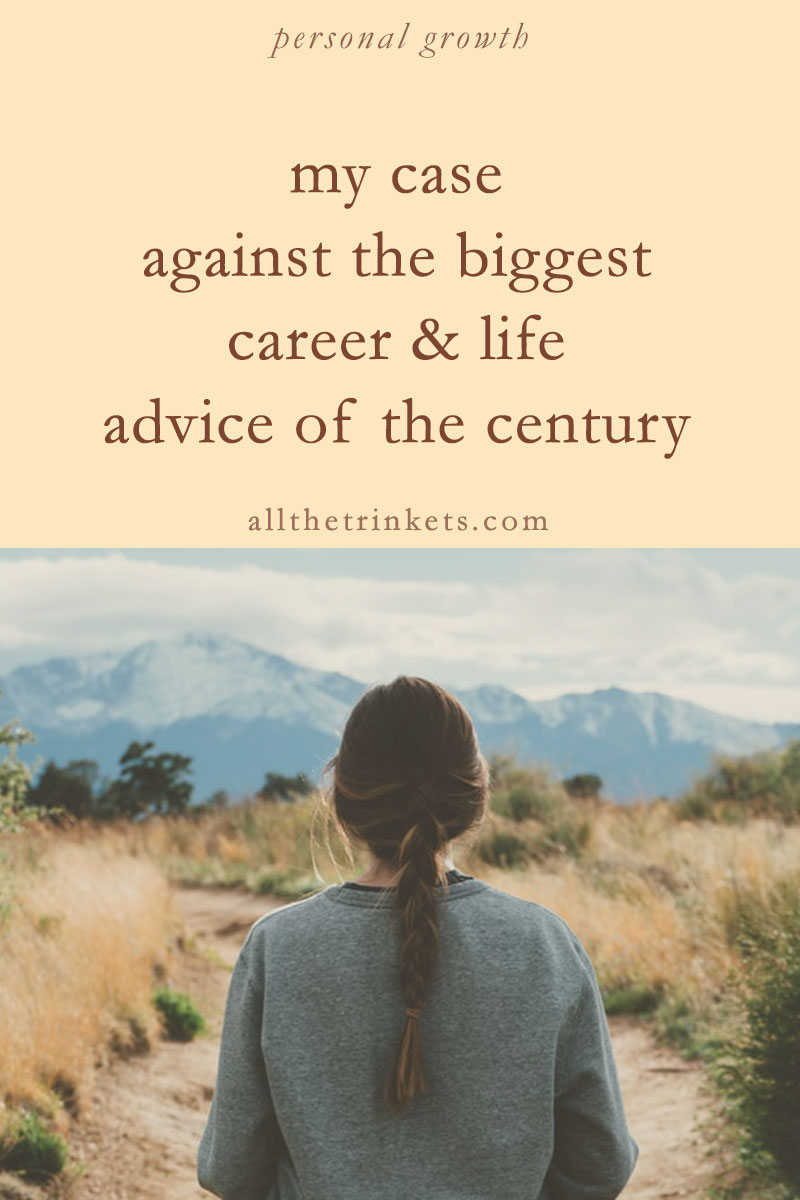 Photos from Gary Bendig and Alexander Ramsey