It is a problem any and every creative experiences at least like ten times* in their life:
Error 404: Inspiration and Creativity Not Found
(Did you mean pizza?)
Frustrating, right???
And so, I share to you 13 ways to be inspired and pump up creativity. These are things I found through the ever-wise Google, most of which has worked for me. Enjoy!
*this didn't come from any real statistics, just personal experience haha
1 | Take a walk
Or if you're up for it, do regular exercise. Did you know that taking a walk—or, essentially, letting your body move—helps in the improvement of your creative inspiration? Apparently, a casual walk can help you see things in a new perspective and voila! Inspiration!
So fellow non-outdoorsy peeps, y'all have no excuse not to walk, 'kay? It could just be a walk around your house or pacing in your room or taking the stairs. So long as you give your brain that stimulating effect after a brief exercise, you're good to go! 😉
2 | Listen to music
And I don't just mean any music. I mean, listening to music that strikes you and your mind in a positive way.
Like has that ever happen to you? You hear a certain song and you're just struck with this feeling? Like a crack appeared and light went in. The song triggered a gear inside your mind and made it whir into action. Have you ever had that?
Depending on the kind of music that you want when you're in a particular mood at a particular time, your brain will be able to go into "mind-wandering mode" where most of our creativity happens. It's like the Pillar of Creation is where stars are born, ya know?*
Here are three musicians that gives me that "struck" feeling:
Owl City – synthpop, experimental pop, beautiful lyrics
AURORA – ethereal music, enchanting voice, amazing lyrics telling stories
In Love with a Ghost – lo-fi indie music, no words but is incredibly soothing
3 | Take a picture of beautiful things
Because of the convenience that comes with owning smartphones, taking pictures of pretty things is something that we all do. But to be inspired, I do something else: I look at ordinary things and try to see the beauty in them. I think it's a good exercise to have, not only creative-wise but also in my own personal positive mindset practice.
It's a way to see things in a different, more imaginative perspective. Sharing those pictures to the world and having people appreciate it are all bonuses, to be honest.
4 | Immerse yourself in nature
It's something I learned last year: nature can be the most relaxing and best companion you could have. It's like you could throw anything awful to it, and Mother Nature simply absorbs it and gives you something more positive and beautiful instead.*
If you have a garden or live near a park or mountains or the beach, take a step out of your desk or your room and just bask in the beauty of nature. Take it from me, it's therapeutic. 😉
*when you think about it, that's what trees do, isn't it? Suck all the carbon dioxide and glet out oxygen for us to breathe.
5 | Bring your pet outdoors
And stare at them lovingly until you feel relaxed. No kidding. A relaxed state can help your brain go into that "mind-wandering mode" I mentioned above. And yo, there are reasons why some facilities make use of dogs to help veteran soldiers and patients experiencing post-traumatic stress.
6 | Watch an educational video on YouTube
And yes, I don't mean vlogs or comedy sketch videos or late night shows. I mean sure, maybe a video of these kinds here and there could spark an idea. But ultimately, these types of videos are usually meant to entertain rather than to educate. And they won't be able to help you see things in different light and spark an idea and inspire you.
There are plenty of channels out there that aim to educate and share different perspectives. Here are four of my go-tos:
+ TED Talks / TEDx Talks – incredible ideas on almost every topic you can possibly think of.
+ TED-Ed – three- to five-minute videos that aim to educate people in a certain topic with crazy-good animation.
+ School of Life – They're kinda like TED-Ed and I personally love their videos on psychology and society.
+ Button Poetry – My go-to channel for awesome spoken word poetry.
7 | Listen to interesting podcasts
I've had a good amount of blog posts published here that were inspired from a podcast episode. Thing is, whether you're into business, writing or even the fashion or beauty industry, if you just take the time to search the topics you're interested in, you'll be able to find a podcast for it 🙂
Here are some podcasts that I love:
<3 Invisibilia – a podcast about the invisible forces that control human behavior. Narrative storytelling + scientific research = a must-listen podcast.
<3 TED Radio Hour – Because I obviously can't get enough of TED, each episode is about a certain topic with guests who had a TED Talk related to said topic.
<3 Ctrl Alt Delete – a podcast by Emma Gannon about how the internet and social media has changed our lives.
<3 Radiolab – a show where the boundaries blur between science, philosophy, and human experience.
8 | Take a break
As Eliza sang to Alexander, it doesn't do you any good if you're too hard on yourself. You might end up getting burned out or too overwhelmed which is unhealthy. Getting too focused on a task is mentally exhausting so give your brain the break it rightfully needs.
9 | Read blogs
Because, ya gotta admit, reading blogs written by other people can spark an inspiration, don't you find? Brain Pickings, particularly, is a favorite inspiration hub of mine. And yes, I love all of you awesome peeps' blogs <3 I've discovered so many awesome blog posts and new blogs and I can't wait to share 'em to y'all in this July's Fourth Friday Fangirling! 😀
10 | Be mindful of your thoughts
Remember that "mind-wandering mode" I mentioned above? The birthplace of almost all of our creativity? That involves daydreaming and flitting from one thought to another.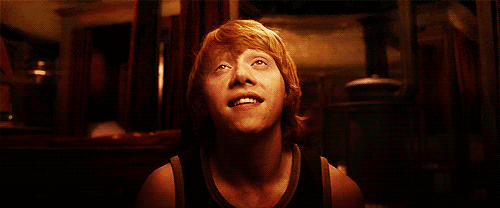 So try to take notice of these moments and when a flitting thought inspires you, take note of it immediately. Remember thoughts can be like butterflies; they're there one moment and gone the next. Daydreaming usually happens to me when I'm commuting or bored. Speaking of boredom…
11 | Try "Eat that Frog"
Remember the productivity technique where you have to start the boring stuff first? You could apply it to creative inspiration too. Yep, boredom can boost your creativity and I talked about how the heck that works. You can check out that post here.
12 | Take a step out of your routine
I've talked about how new perspectives can help you be inspired and unleash your creative awesomeness plenty of times above, right? Now, what easier way to see things in a new angle than to step out of your everyday routine. Maybe you can listen to an unfamiliar song or use a different route than your usual or learn something new.
13 | Be deliberate
Now if you really want to be inspired and pump up your creativity, you have to be deliberate about it. And when I say deliberate, I mean: don't do things half-assed and flush away your glumness in the toilet. Instead of thinking "I can't do this…" or "But this is how it's supposed to be," ask yourself these questions: "What if…" or "What other way is there?" or "How would *insert different person* see this?"
In other words, keep an open mind. Because an open mind would attract inspiration and creativity more than a closed one.
And remember, awesome peeps: inspiration and creativity are not infinite.
At one point, you'll use up and exhaust them. So when that happens, frustrating as it may be, know that it's not the end of the world and it doesn't mean that you'll never see them again. The world is large enough to offer us many platforms for inspiration and creativity; you just have to find them. 🙂
---
Other awesome articles on finding inspiration you can check out:
50 Ways to Find Inspiration – Tiny Buddha
How to Unleash Your Creativity and Find Inspiration Today – Psychology Today
6 Places I Go Online to Be Inspired – yours truly
Your turn: How do you get inspired? Where do you find inspiration? I'm sure there are still more ways out there, so are there any that works on you that I haven't mentioned? Do share them all! I'd love to hear about them!
Have an inspired day, awesome peeps! <3