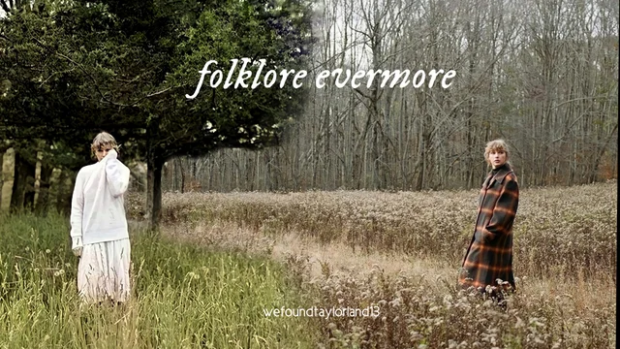 While drafting my 2020 reflection post, I was initially going to include a "What I Watched and Read" section in it. That section eventually became far longer than the others to the point that I've decided to make an entirely separate post.
So here we are.
Let's be honest though, had it not been for TV shows and anime and books and podcasts, I truly wouldn't know how I – or anyone – would be able to mentally cope in 2020.
It was watching sitcoms and anime on Netflix during my lunch break and binging series on weekends that kept me sane, among many things.
I've consumed plenty of creative entertainment in 2020 but a select few have clung onto and settled in my heart.
Here's a rundown of what I absolutely loved this year:
Anime
The Great Pretender. Heist but anime! Gorgeous environment art, beautiful well-rounded characters, engaging soundtracks and plot twists at every turn! I can't really say much about this show and its characters without giving away major spoilers. And believe me when I say the plot twists are integral to the overall experience for this series. A must-watch for those who love classic heist stories.
Haikyu!! To The Top. Sigh. As someone who loves Haikyu!!, of course this will be on the list. Despite how the production staff must have gone through difficult working conditions because of Covid, I am still super happy with the season overall. The background art and lighting in the second half was breathtaking. And Yuki Hayashi and Asami Tachibana's already incredible OST exceeds beyond expectations. Especially the Miya Twins theme. *chef's kiss* I'm excited for OST to release on Spotify.
BEASTARS. Zootopia but for adults! If you haven't watched 3DCG animation, this will be a bit disconcerting at first. But the story is gripping, the characters compelling and the action scenes are smooth as butter. Not to mention how Beastars essentially grapples through the same philosophical questions in Zootopia – but bolder, more fearless in their search for answers on what it means to be carnivores and herbivores and how these teen anthropomorphs navigate through their society's expectations of them. Plus, Beastars also has my favorite side character, Legom the hen, while in the world of Zootopia, fowls and birds aren't present at all.

Fair warning: This anime contains sex, nudity, and violence.

Kono Oto Tomare! Reformed delinquent joins in a cultural club where he plays a traditional string instrument stereotypically played by women. This series is shounen, which means its intended demographic are young boys. But with its soft art style and how the story focuses on emotional conflicts its main cast has to overcome both as individuals and as a club, you would think it isn't. But the payoff is So Damn Good, it made me cry (numerous times). And the music element – which was composed by the manga author's sister and mother no less – is heavenly.
IDOLiSH7: Second Beat! The second season of this beautiful idol anime. I watched the first season in Christmas 2019 which I rewatched last Christmas before starting this so I guess this is now a personal tradition. This is my first dive into idol anime and I think the series overall has spoiled me. Gorgeous heartwarming story, wonderful songs and most importantly, BEAUTIFUL BOYS – all of which are my sons now. The idol groups' live performances are in 3DCG animation which may feel awkward for some since everything else in the show is 2D animated but I personally didn't mind it.
Honorable mentions
Dorohedoro
Dr Stone
Food Wars!
Kaguya-sama: Love is War season 2
TV Series (Western shows)
Anne with an E. The first ever show I watched to bless me with the cottagecore vibes. Beautiful character dynamics, well-written characters and a wonderful coming-of-age story. I love how the show, in the first season especially, portrayed Anne's trauma from living in her previous home and in the asylum. The cinematography, the direction, how the smallest seemingly harmless things could be a trigger. Such a shame it got cancelled.
Kipo and the Age of Wonderbeasts. Gorgeous background and character design. The soundtrack all throughout the three seasons is a banger. Another top album I listen often on Spotify.
Julie and the Phantoms. I honestly went in this thinking the show is a typical teen show with its sometimes cringey humor but the show has a lot of heart. I absolutely loved the relationship between the band members and the songs are aboslute bangers. Madison Reyes is a rising superstar but then so are the boys – very charming and hilarious. You may or may not need tissues – I sure did.
The Good Place. The first ever comedy series I finished from start to end. It's absolutely hilarious and at times thought-provoking. Ted Danson carried the heart for majority of the series and D'Arcy Carden's portrayal as the many Janets will always be iconic to me.
Community. This entire series literally defined my September through November of last year. Second best comedy series I've watched so far, just below The Good Place.
Honorable mentions
Umbrella Academy season 2
The Baby Sitters Club
Somebody Feed Phil
Books

Red, White and Royal Blue by Casey McQuiston. The very title that reignited my love for reading novels and got me out of my year-long reading slump.
The Bride Test by Helen Hoang. Ugh, this book has my entire heart. I am literally that yellow gently holds emoji towards this book.
I've talked about the two books above extensively in this post.
Girl Gone Viral by Alisha Rai. My second Alisha Rai book, after The Right Swipe, and she has once again astounded me. I love the contrast between the two books and how they align with their respective protagonist. Where The Right Swipe is no-nonsense, ambitious and bold like Rhiannon, Girl Gone Viral is incredibly sweet and gentle like Katrina. This book cements my being a fan of Alisha Rai. The second Scribd adds her third book in their list, I am THERE.
Josh & Hazel's Guide to Not Dating by Christina Lauren. How do I describe this book. It's… breathtaking. Unputdownable. Already a classic top tier romance novel in my book.
Kind of Cursed by Stephanie Fournet. I honestly didn't think I'd finish another novel after Josh & Hazel. Literally DNF-ed all the other books I read after it. But this book. It's so light and charming and mushy-sweet. I enjoyed every second of reading this and "Aww"-ed multiple times.
Honorable mentions:
The Right Swipe by Alisha Rai
Take a Hint, Dani Brown by Talia Hibbert
Films
The Old Guard. This film caught me pleasantly by surprise. I honestly went into this thinking it's just one of those typical action film set in the Middle East (rolling my eyes). But when a friend recommended it to me saying it's surpirisingly good, I was curious. I LOVED the historical fantasy element of the film. I'm excited to see the sequel of this once Netflix does announce it. *crossing fingers*
Over the Moon. When I say this is one of The Best animated films to come out in 2020, I MEAN IT. There's so much heart and emotion in the film and it was such a delight to hear Ken Jeong sing such a moving piece. I love Frozen's Olaf but Gobi is so much more wholesome to me. And Philippa Soo's 'Ultraluminary'? Certified Bop.
Klaus. I wasn't able to watch this in Christmas 2019 so my brother and I decided to watch this over the holidays. Absolutely breathtaking animation and a wonderful take at a Santa Claus origin story. My favorite character is definitely the little Saami girl, Margu.
Falling Inn Love. This list will not be complete without one good romcom title. Set in a small town in New Zealand, Falling Inn Love has everything a good romcom film should have. But the best part of it all is definitely the "repairing a dilapidated old house" part. The whole "city girl (or boy) moves to the countryside and finds comfort" trope is incredibly appealing to me but not many shows have the kind of wholesomeness that this movie has.
Pride and Prejudice (2005). Although I have watched tons of shows and films with cottagecore and vintage aesthetics in 2020, not many stuck to me the way Pride and Prejudice did. The soundtrack was amazing. I love all those scenic shots of Elizabeth travelling by foot from one place to another.
Honorable mentions:
Ocean's 8 (It was just added on Netflix last year ok?)
The Holidate
The Willoughbys
Miscellaneous

The below five titles are various stuff I loved last year that don't exactly fit in my list above.
Mystic Messenger (Mobile Otome Game). Otome games (literally translating to maiden games) are story-based video games targeted towards women. What makes MysMe incredibly unique is its messenger-like layout. Basically allowing the players to "interact" with the characters via call, chats and texts. How the player choose to interact with the characters is essential in whether or not they get a good, normal or bad ending. Story-wise though, I think MysMe's story isn't as tight as I would want it. But the whole unique messenger experience and the characters' heartmelting voices all make up for it. I made a wholeass thread of me playing Mystic Messenger and you can read through it here.
Okay, before I talk about the next one, let's be clear here. I have read TONS of manga in 2020 but about 90% of them are still ongoing series. Other than Hana and the Beast Man below, the only other completed manga I've read that really stuck with me is Haikyu!! and I already talked about that (albeit only the fourth season) in the anime section above.
Hana and the Beast Man by Chihiro Yuzuki (Manga). This manga though is… an acquired taste, if you must, even for those who regularly read manga. I like to think of it as like Beauty and the Beast but 18+. *meaningful eye signals* So if that's not something you like, I don't recommend reading this. A lot of stories like this one – and the broader ero-manga genre – fall into the trap of becoming pseudo-p0rn; a.k.a tasteless and poor story- and character writing-wise. Which is why Hana and the Beast Man stands out to me, despite only having sixteen chapters. The story is incredibly sweet and heartwarming, and the story set up is interesting.
Gourmet Hound by Leehama (Webcomic). AHHHHH! Of course this one's going to be here. As some of you may now know, I have a Huge Thing about character-driven, food/cooking-focused stories. Gourmet Hound fits that to a Tee. The conclusion is incredibly satisfying and that one pandesal cameo brought my Filipino to heaven.
I've talked about Gourmet Hound (and other favourite Webtoon comics) here.
The Bright Sessions (PodFic or fictional podcast). Psst, hey. You want an extremely compelling series? For free? While doing menial tasks like cleaning your room or doing homework? LISTEN TO THIS NOW. I can't express how much I loved this podcast. Every single character is amazing, the performances are topnotch (the musical episode especially was off the charts!) and the plot? *faints in overwhelming hype* Seriously. If you're looking for an amazing character-driven story, listen to The Bright Sessions.
folklore + evermore by Taylor Swift (Music. Duh.). According to my Spotify Wrapped 2020, the only albums I've been listening frequently are show tunes: Julie and the Phantoms Official Soundtrack, Kipo and the Age of Wonderbeast Mixtapes and Carole & Tuesday OST. This tells you how distant I've been to music. If I'm not listening to the above three albums, I have my Youtube app opened and I'm playing one of those dark academia themed or anime-inspired lofi playlists. I am not a fan of Taylor Swift but boy did her quarantine albums blew me away. I listen to them while working, while playing video games… One time I was even listening to the entire evermore album while shooting this art process video. Like I literally finished painting by evermore, the fifteenth track.
Suffice to say, 2020 was personally a great year for creative media. Over the holidays, I was mostly watching super chill shows that have food heavily embedded into its story (to nobody's surprise.) And I have a feeling this will keep going well into 2021.
What are some great shows or books you watched or read in 2020?
None of the images above are mine and are owned by the titles' respective creator/s. Special credit to Reddit user u/wefoundtaylorland13 for the gorgeous folklore+evermore edits.