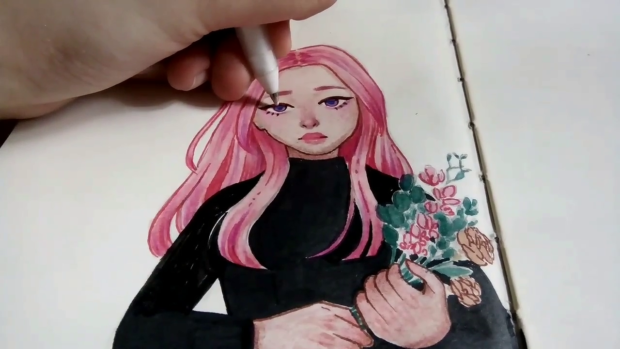 One of the things I am most afraid of (quite irrationally too, if we're being honest) is filming myself and sharing it to the world.
I've always felt awkward in front of a camera. Sometimes I'm able to hide it but more often than not, my awkwardness is as clear as my permanent one millimeter chickenpox wound on a 4k DSLR.
So yes, even though you only ever see my hands, filming and sharing a timelapse video of my art process still feels dkjshldks.
While the video you will see below is not the first ever art video I filmed and shared to the world. It is the first one I posted here and in my non-existent Youtube channel. (Unlisted of course, because I'm not that brave enough yet ok???)
Art Materials:
Sketchbook journal
My trusty Mongol mechanical pencil (that is now semi-retiring after 4 wonderful years of service *salutes*)
Pentel permanent marker – black
Sakura micron pen – brown
A red felt tip pen I bought in a bookstore
Sakura Gelly Roll – white
Maped Color-Peps color pencils
Sakura Koi Watercolors
Old synthetic brushes